About Us
Company Introduction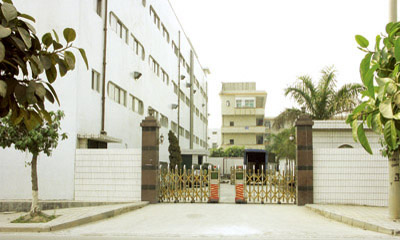 Founded in 1995, MCH Instruments Co., Ltd. is a high-tech enterprise specialized in analog oscilloscope, digital storage oscilloscope, linear power supply, function generator, low frequency signal generator, soldering station, spectrum analyzer and frequency counter. Our products are widely used in industrial production, experimental teaching and scientific research and development fields.
Our analog oscilloscope, digital storage oscilloscope, spectrum analyzer, signal generator and function generator are manufactured according to the global certificates of ISO 9001:2008. With more than ten years experience in instrument industry, we have customers from Chinese mainland and all over the world.
MCH owns a broad market thanks to its excellent service, reliable quality, powerful development strength and strong technical support. We supply oscilloscope, spectrum analyzer, signal generator and function generator with reasonable price. MCH researches and produces high precise and reliable products according to customers' demands. Besides, we can also offer OEM service and provide all kinds of technical solutions to customers.
All the products are independently developed by our own company and completely accord with national industry standards. Customer satisfaction is the highest operation goal of MCH and we will continue to focus on the development and manufacturing of measuring instruments. We aim to provide domestic and foreign customers with first-class products, perfect service and strong technical support.
Main Products
1. Analog Oscilloscope
2. Digital Storage Oscilloscope
3. DC Power Supply
4. Function Generator
5. Signal Generator
6. Soldering Station
7. Spectrum Analyzer
8. Frequency Counter
9. DC Electronic Load
Our Advantages
1. International Market
Our products like analog oscilloscope, digital storage oscilloscope and function generator are exported to the United States, Britain, Germany, France, Italy, Russia, India, Brazil and Australia.
2. After-sale Service
We provide one-year warranty period as well as technique and accessories.
If you are interested in analog oscilloscope, digital storage oscilloscope, function generator and other products, please visit our website or contact us directly. We sincerely hope to become your best partner.
Related Products
20 MHz Analog OscilloscopeOscilloscopes are used to observe the change of an electrical signal over time. The constantly varying signal voltages can be graphed on the screen, which is commonly referred to as a waveform.1. 20 MHz analog oscilloscope with probe is widely used in science, medicine, engineering and telecommunication industry. 2. It can also be used to test different powers...
40 MHz Digital Storage Oscilloscope40 MHz digital storage oscilloscope stores and analyses the signal digitally rather than using analogue techniques. It is now the most common type of oscilloscope in use because of the advanced trigger, storage, display and measurement features. Like mixed signal oscilloscope (MSO), it is also a kind of portable oscilloscope. This digital oscilloscope (also includes digital...